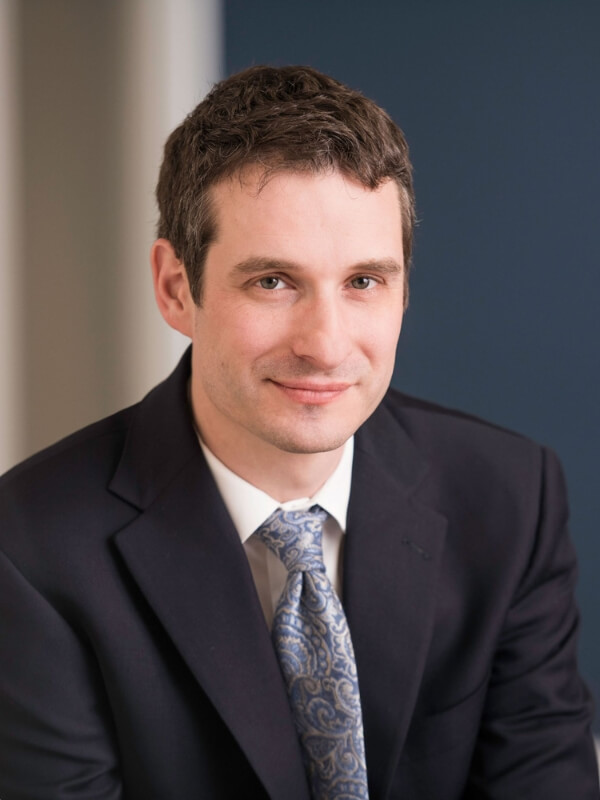 Marquette University Law School, J.D.
Washington University – St. Louis, B.A. (Psychology; Business)
Wisconsin Super Lawyers Rising Star, 2013, 2014, 2015, 2016, 2018
M Magazine Leading Lawyers, 2014, 2015
Avvo "Superb" Rating, since 2014
National Association of the Remodeling Industry (NARI)
United States Court of Appeals for the Seventh Circuit, 2010
United States District Court for the Western District of Wisconsin, 2010
United States District Court for the Eastern District of Wisconsin, 2007
State of Wisconsin, 2006
PRACTICE AREAS AND CLIENTS
I have been practicing law for fifteen years. My practice is focused on protecting individuals' and businesses' property rights. Whether those rights are affected by disputes arising out of construction projects, real estate transactions, property insurance disputes, or business matters. Most of my clients are homeowners, construction professionals, and small business owners
WHY I ENJOY BEING A LAWYER
The aspect of being a lawyer that I enjoy the most is that I am constantly learning new things. I strive to immerse myself into the legal and factual issues of a particular case to better serve my clients. This means that I often find myself out in the field, investigating a construction project or inspecting a home. I am not afraid to get dirty, and through my representation of various clients, I have been in underground steam tunnels, inside the ductwork of power plants, standing in basements that are backed up with water or worse, walking through mold-contaminated houses, and climbing on more roofs than I can count. I get great satisfaction from preparing and implementing a successful strategy, and my hands-on approach helps me do this. I am competitive, and I like to win.
WHY CLIENTS ASK ME FOR HELP​
My clients  tend to first reach out to me when they need help resolving a dispute or want me to represent them in a lawsuit, or when they need help fighting an insurance company that has threatened to deny coverage or underpay an insurance claim.
I have represented individuals and businesses in matters involving insurance coverage, insurer's duty-to-defend, homeowner's and business owner's insurance. I also represent homeowners and construction companies related to the issues that arise out of construction projects. I have helped many clients obtain favorable out-of-court resolutions, but I welcome the challenge of trial, having  tried numerous cases to judges, juries, and arbitrators in several jurisdictions.
WHAT I DID BEFORE MURDOCK LAW, S.C.
For a decade, I worked in a small construction litigation firm in downtown Milwaukee, where I was a named shareholder, before making the decision to start Murdock Law, S.C. with Andrea Murdock.

Before attending law school, I worked as a trading clerk on the floor of the Chicago Board of Options Exchange ("CBOE"). That was an amazing experience where I learned how to work under intense pressure. My timing, however, could not have been worse, as the internet-driven Nasdaq collapsed shortly after I began working at the CBOE. Although I still love the game of trading the financial markets, helping people navigate their legal issues is much more satisfying.
I am pursuing my black belt in martial arts. At training, we often say "Pil Sung!" to one another, which literally translates as "certain victory." Pil Sung reminds us of the philosophy of rising to challenges, however difficult they may appear–a philosophy I carry with me into my legal practice. I also enjoy playing guitar and spending time with my children (hardly a hobby, but immensely rewarding and enjoyable, nonetheless).